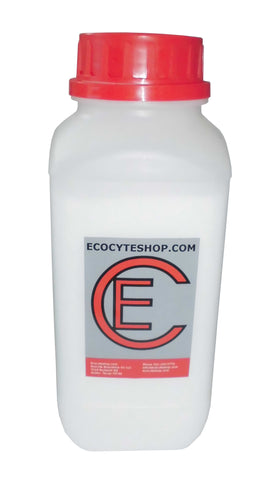 Magnesium chloride - Hexahydrate (Ph.Eur.,JPC,FCC) Pharma grade 1000 g
LRE-S-LC-1000-1
USP, PH.EUR. grade Magnesium Chloride Hexahydrate is widely used as a source of magnesium ion in chemistry and molecular biology applications. In biological systems, magnesium is a co-factor for many enzymes including deoxyribonuclease (DNase) and various restriction enzymes. It is essential for the function of DNA polymerase in polymerase chain reaction (PCR) amplification. In addition, Magnesium chloride hexashydrate plays a role in cellular learning, cell membrane integrity, muscle cell physiology, cardiovascular and muscular activity, and nucleic acid structure.
Specification
MgCl2 x 6H2O
Molecular Weight: 203.30
CAS-Nr.: 7791-18-6
EINECS 232-094-6
Physical and chemical data:
Form: small crystals
pH(50 g/l) at 20°C: 5.5 - 7.0
Melting point /melting range: 116 - 118°C
Decomposition temperature: 116 - 118°C
Density at 20°C: 1.569 g/cm³
Solubility in / Miscibility with water at 20°C: 2350 g/l

Assay (Complexometric)                            99.0-101.0%
Identity                                                         passes test
Appearance of solution                               passes test
Insoluble matter                                       ≤ 0.005%
Acidity or alkalinity                                       passes test
pH-value (5%; water)                                  5.0 - 7.0
Bromide (Br)                                               ≤ 0.05%
Sulphate (SO4)                                           ≤0.005%
Heavy Metals (as Pb)                                  ≤ 0.0005%
Al (Aluminium)                                             ≤ 0.00005%
As (Arsenic)                                                 ≤ 0.0002%
Ba (Barium)                                                 passes test
Ca (Calcium)                                               ≤ 0.01%
Fe (Iron)                                                       ≤ 0.0005%
Hg (Mercury)                                                ≤ 0.0001%
K (Potassium)                                              ≤ 0.05%
NH4 (Ammonium)                                        ≤ 0.005%
Pb (Lead)                                                     ≤ 0.0002%
Residual solvents (Ph.Eur./USP/ICH)         excluded by manufacturing process
Water
51.0 - 55.0%
Information
Not for Food, Drug, or Cosmetic Use. Keep out of reach of children.
Delivery
1000 g in plastic chemical bottle made of HDPE with tamper-evident seal red PP with inner sealing cone If you have questions please contact us by phone or by email.
---
We Also Recommend
---