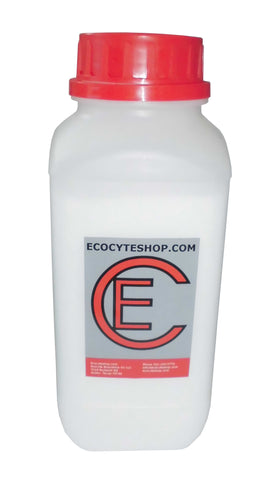 Sodium chloride (Ph.Eur.,USP,JPC) Pharma grade 1000 g
LRE-S-LC-1003-1
USP, PH.EUR. grade Sodium Chloride (NaCl) is widely used in biochemistry and molecular biology applications. It is found in nature, in all body tissue, and is considered an essential nutrient. Used in a wide variety of biochemical applications including creating density gradients, regulating biological functions and as a diluent to increase ionic strength in buffers or culture media. NaCl is a component of phosphate buffered saline (PBS). Sodium plays important roles in many biological processes, including signal transduction, muscle contraction, maintenance of cell membrane potential.
Specification
NaCl
Molecuar Weight: 58.44
CAS-Nr.: 7647-14-5
EINECS 231-598-3
Physical and chemical data:
Form: crystals, white
Odor: odorless
Melting point /melting range: 801°C
Solubility in / Miscibility with water at 20°C: 258 g/l
Parameter Result Specification
Arsenic (J.P.)                                                               <= 2.00 ppm
Assay NaCl (calc. on dried product)                               99.0 .. 100.5 %
Loss on drying                                                             <= 0.50 %
Potassium                                                                   <= 500 ppm
Heavy Metals (J.P.) expr. in Pb <= 3 ppm                      o.K.
Heavy Metals expr. in Pb <= 5 ppm                                o.K.
Mg / alkaline-earth metals, calc. as Ca                     <= 100 ppm
Iron                                                                                <= 2.00 ppm


Information
Not for Food, Drug, or Cosmetic Use. Keep out of reach of children.
Delivery
1000 g in plastic chemical bottle made of HDPE with tamper-evident seal red PP with inner sealing cone If you have questions please contact us by phone or by email.
by phone or by email.
---
We Also Recommend
---